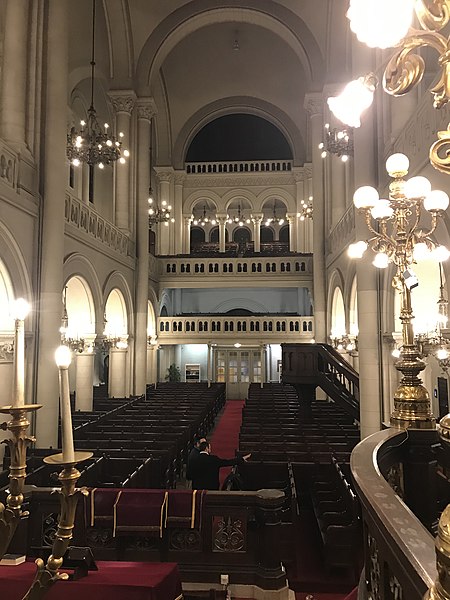 In our center during 2021-2022, a study was conducted on the development of Jewish life in EU countries and the role of European democracy in this process.
Throughout the history of the European Union, Jews have played a significant role in both the European Parliament and the European Commission. Despite facing challenges
related to anti-Semitism and discrimination, Jewish leaders have made significant contributions to shaping the policies and values of the EU.
One of the earliest Jewish leaders in the EU was Robert Rothschild, who served as a Member of the European Parliament (MEP) from 1979 to 1989. Rothschild was a passionate advocate for European integration and worked to promote economic cooperation and trade relations between the EU and other countries around the world.
Another prominent Jewish figure in the EU was Leon Brittan, who served as a European Commissioner from 1989 to 1999. Brittan played a key role in shaping EU policy on a wide range of issues, including trade, competition, and the environment. He was also a strong advocate for the expansion of the EU to include new member states from Central and Eastern Europe.
In recent years, there has been a growing number of Jewish leaders in the EU, including several MEPs and Commissioners. Among them is Viviane Reding, who served as Commissioner for Justice, Fundamental Rights and Citizenship from 2010 to 2014. Reding was a vocal advocate for human rights and equality, and worked to strengthen EU policies on data protection and online privacy.
Other notable Jewish leaders in the EU include Michael Cashman, who served as an MEP from 1999 to 2014 and was a prominent advocate for LGBT rights, and Danuta Hübner, who served as Commissioner for Regional Policy from 2004 to 2009 and played a key role in promoting economic development and regional cooperation across the EU.
Despite the contributions of Jewish leaders to the EU, anti-Semitism and discrimination remain a challenge in many parts of Europe. In recent years, there has been a rise in anti-Semitic incidents across the continent, including hate speech, vandalism, and violence against Jewish individuals and communities.
To address these challenges, the EU has taken a number of steps to promote tolerance and combat hate speech and discrimination. These efforts include the establishment of the EU Agency for Fundamental Rights, which works to promote human rights and equality across the EU, and the adoption of the EU's first-ever strategy on combating anti-Semitism.
Looking to the future, Jewish leaders will continue to play an important role in shaping the policies and values of the EU. By working together with other communities and advocates for democracy and human rights, they can help to create a more inclusive and tolerant Europe for all.