} else { ?>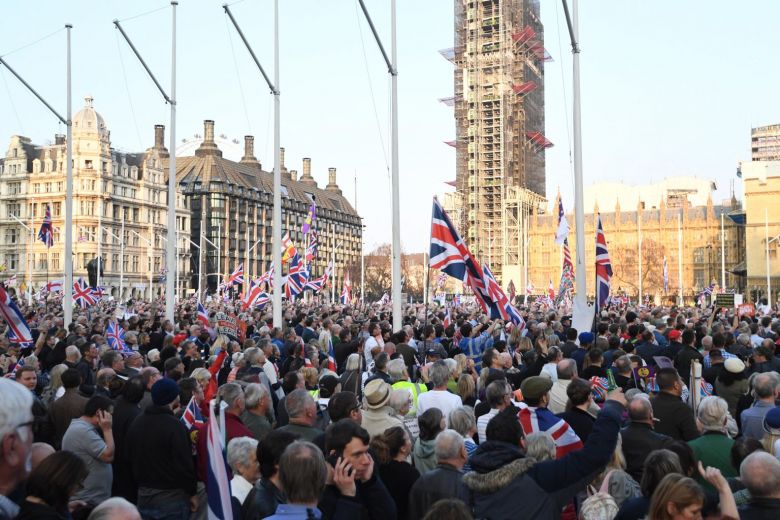 Across much of Britain's former Asian colonies, many are greeting the United Kingdom's impending departure from the European Union with a mixture of bafflement, apathy, amusement - and a touch of schadenfreude.Britain long justified imperial subjugation by arguing that Rule Britannia brought order, stability and shared prosperity - even after its retreat from colonialism birthed a host of troubled new nations still saddled with historical grievances and legacies to this day.Now Britons face chaos and internal division of their own making, alongside potential isolation and years of economic hardship - particularly if Britain crashes out of the EU with no deal on April 12. "I was born and brought up in this British colony called Hong Kong and used to think that the Brits were a very sensible people," remarked Ms Claudia Mo, a pro-democracy lawmaker in the financial hub."I've been watching Brexit process as a former colonial person and it's almost like a farce; it's sadly funny, sadly amusing. I'm baffled as to why and how things got to where they are now. To outsiders it's almost unthinkable," she told AFP.Ms Mo, 62, came of age politically during a turbulent period for her birthplace sparked by Britain's colonial legacy - the 1997 handover of Hong Kong to China.Unlike Brexit, Hong Kongers had no say in their future and many were desperate to obtain British passports in case the handover unleashed chaos.Many youngsters, Ms Mo said, are still looking for opportunities overseas, given Beijing's increasingly authoritarian grip, but they may be less inclined to opt for Britain."I think their first choices here are more likely Australia and Canada," she remarked. In India, Mr Sreeram Chaulia, dean of the Jindal School of International Affairs, said many regard Brexit as the latest chapter in what has been a "sharp decline in the place Britain commands as a great power"."They are not a gold standard to look up to," he said. "We get a feeling of a sinking ship and everybody wants to leave a sinking ship." India's economy is set to overtake Britain's later this year."The UK will then become a middle power. It is like a reversal of scale," he noted. Students at Bangladesh's Dhaka University offered mixed views on what Brexit might mean.Mr Syed Tahsin said he hoped the relationship between the two countries might be "more positive than ever before", given Britain has vowed to strengthen bridges with Commonwealth countries.But others fretted that the anti-immigrant sentiment which fuelled the leave vote would make Britain less welcoming to overseas visitors and the Bangladeshi community already there."Brexit itself is a policy of white supremacists," lamented student Aishwarya Proma, adding she feared it will "just push more... immigrants (to) go back to their countries".While Brits and Europeans may have been engrossed by the unceasing weekly drama of Brexit, many further afield admitted that they were more preoccupied by local issues."The Brexit issue and the wider conversations about democracy seem far removed from daily life in Sri Lanka, where we are all consumed with our own dysfunctional politics," Mr Dharisha Bastians, chief editor of the Sunday Observer newspaper, told AFP.Nationalist Sri Lankan legislator Udaya Gammanpila regarded that disinterest as a good sign."We are no longer preoccupied with British politics. We are slowly getting over our colonial mentality," he said.'BREXIT YOGA'Given its cultural and linguistic links, Australians have followed the Brexit drama perhaps more closely than any other former colony.Mr Nick Miller, Europe correspondent for the Sydney Morning Herald and The Age newspapers, noted there was "immediate interest" from readers."The sight of a country deliberately throwing away a close, mutually beneficial partnership, wilfully damaging its economy and influence on a point of cultural principle, was a surprise," he wrote.Though he noted Britain hardly had a monopoly on political dysfunction."We've changed prime ministers six times in the past 11 years, only twice as the result of an election," he wrote.Others have opted for humour.A "Brexit Yoga" video by Australian comic Sammy J - featuring postures such as "Rising Nationalism", "Instant Regret" and "Downward Facing Economy" - went viral last month on Facebook racking up some 5.4 million views.Singaporean economics student Linus Yeo said he was keen to look for silver linings."Feels like the perfect time to take a holiday in the UK," he told AFP. "The pound is probably going into freefall."Meanwhile, freelance cameraman Tanmay, of New Delhi, joked that Brexiters could learn some patience from India."I am not surprised Brexit is taking a long time," he said. "The British took ages to leave here too."AFP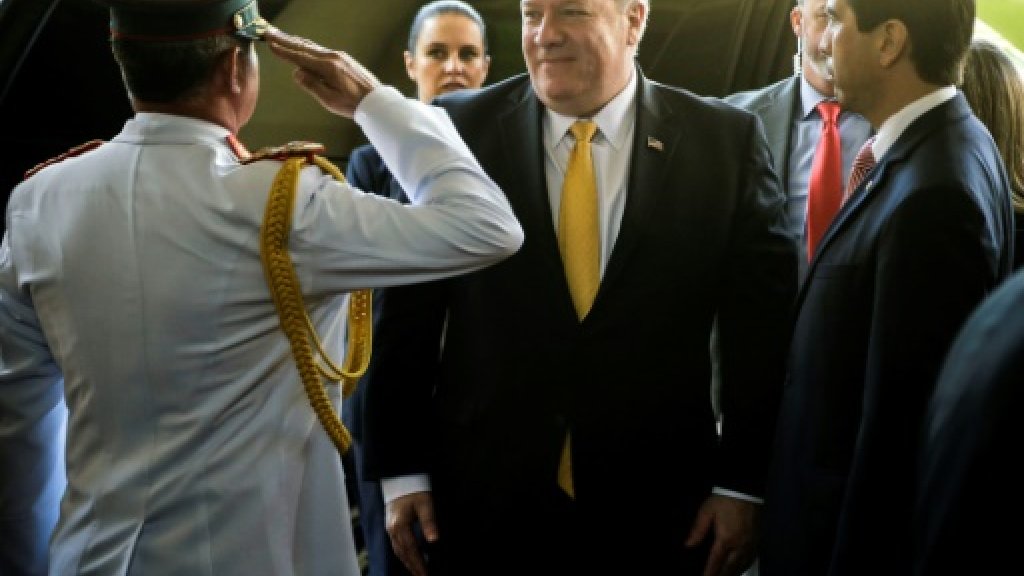 US Secretary of State Mike Pompeo held talks Saturday with Paraguay's President Mario Abdo Benitez as part of a four-nation tour of Latin American allies focusing heavily on Venezuela and countering China's economic reach.Pompeo -- the first US secretary of state to visit the former dictatorship since 1965 -- paid tribute to the country's transition to democracy as an inspiration to the region.Pompeo arrived in Asuncion late Friday after talks with Chile's President Sebastian Pinera in Santiago that focused heavily on his country's developing trade relationship with China.The tour will also take in stops in Peru and Colombia.In Asuncion, Pompeo praised Paraguay's support for US-backed opposition leader Juan Guaido in Venezuela, and its role in the Lima Group of mostly Latin American nations seeking a solution to the Venezuela crisis. "Paraguay is a leader in defending democracy and calling Maduro as he is, a tyrant who has ruined his country," Pompeo said.Foreign Minister Luis Castiglioni said Paraguay's position on Venezuela remained strongly aligned with that of the United States."We have always said: with dictators, with tyrants, there is no dialogue. You fight them. We must fight them until liberties are restored so that the Venezuelan people can return to live with dignity," he told reporters.Asked by a US journalist if Paraguay would back a military intervention in Venezuela, he said: "We are convinced that all the diplomatic efforts that are being made to isolate this regime will have results in a short time."Paraguay was ruled by dictator Alfredo Stroessner from 1954 to 1989.- Transnational crime -The two officials also discussed Paraguay's commitments on combatting threats of terrorism, drug trafficking and transnational crime in what is known as the tri-border area, the border region Paraguay shares with Argentina and Brazil."Paraguay has declared all-out war against transnational crime," said Castiglioni."This battle that we are fighting is a battle of no return until we win. We have assured the Secretary of State that Paraguay wants to cooperate very closely with the US government, since we are on the same path."Pompeo flew out of Asuncion bound for Lima, Peru after meeting officials at the US embassy.He was to hold talks in Lima with Peru's President Martin Vizcarra and Foreign Minister Nestor Popolizio.The highlight of Pompeo's trip will be a brief visit Sunday to the Colombian city of Cucuta on the Venezuelan border, where he will meet refugees. All four countries on his itinerary are led by right wing or center-right leaders favorable to Washington's uncompromising approach to Maduro.The US official said before his arrival in Chile on Friday that the current US administration had "spent a lot of time" in Latin America seeking to improve trade in a region which has turned its back in recent years on a slew of leftist governments."This is an historic opportunity," he told reporters, referring to "a handful of countries that are truly market driven, democratic in ways that we haven?t had in South America for decades. And we think it creates real opportunity."Asked about China's influence at a press conference following a working lunch with his Chilean counterpart Roberto Ampuero, Pompeo said: "I think the Chilean government and the United States government both share the same concerns.""China's trade activities often are deeply connected to their national security mission, their technological goals, their desire to steal intellectual property, to have forced technology transfer, to engage in activity that is not economic," he said. Pompeo also blasted China's continuing support of Maduro's regime in Venezuela, which he said is prolonging the crisis.Pinera is due to embark on a visit to China next week.AFP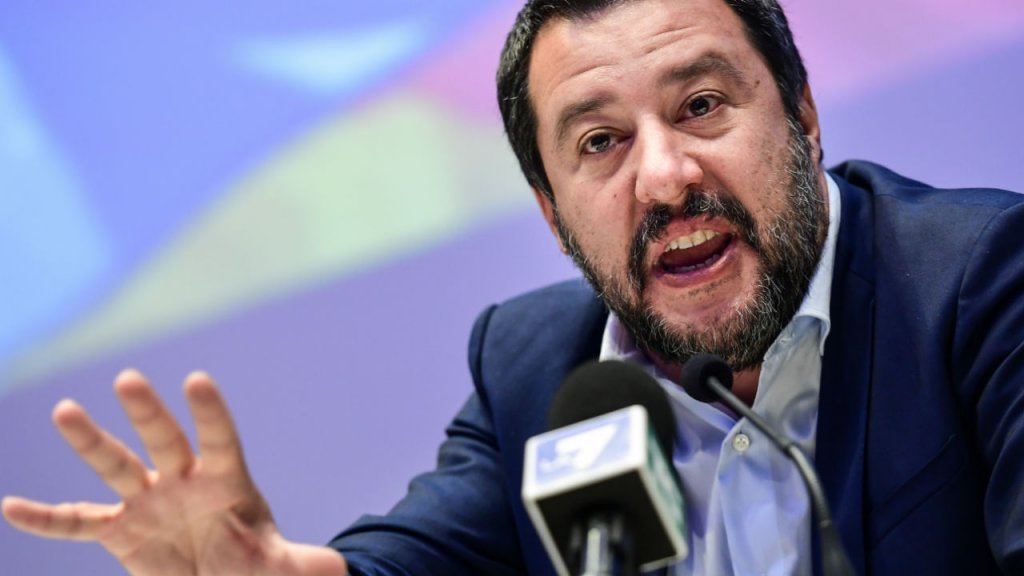 Italy's hardline Interior Minister Matteo Salvini called Monday for unity among Europe's far-right parties ahead of European parliamentary elections.
Read more: Italy's Salvini calls for far-right unity ahead of EU parliament elections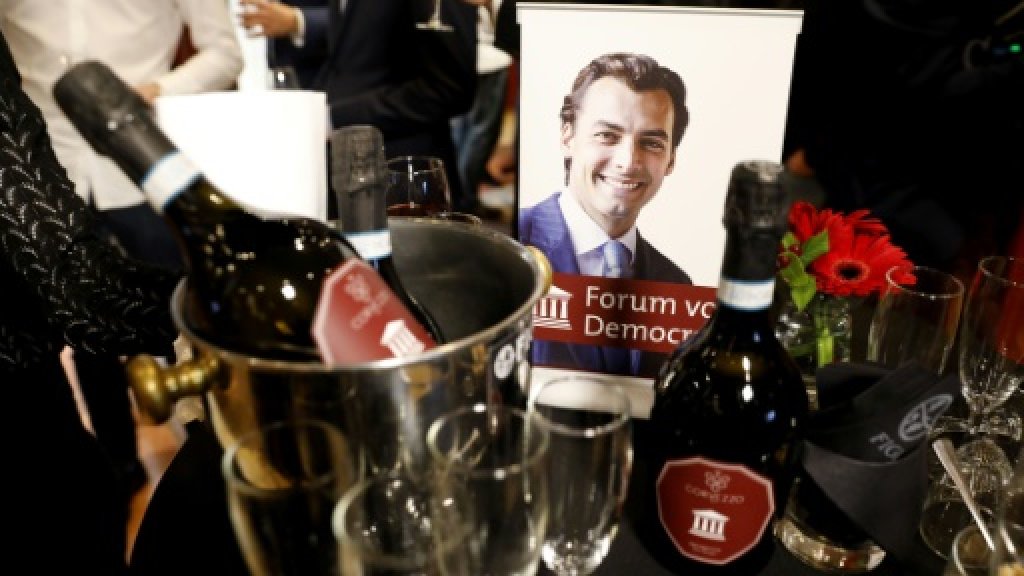 A former academic with a love of classical allusions and naked poolside Instagram photos, Thierry Baudet has stunned the Dutch political world with his victory in
Read more: The naked populist: Thierry Baudet stuns the Netherlands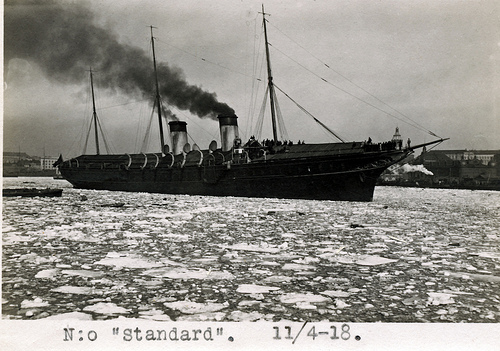 In anticipation of the Jewish Book Week in London, we interviewed Oleg Kozerod, author of several books on Jewish history, D.Sc. in History, a member of the European Association for Jewish Studies in Oxford.
Corr.: You are one of the experts in the Russian Civil War history, author of the book "Denikin's rule and Jewish population in Ukraine: 1919-1920". What is your evaluation of the extent of the tragedy during mass pogroms in that period?
О.K.: The sweep of anti-Jew events conducted by the White movement was unparalleled in human history. Anti-Semitic military units made 887 major and 349 minor pogroms during the Civil War until 1921, as estimated by historian S. Dubnov. At the Genoa Conference (1922), Soviet diplomats revealed the scope of killings of the Jewish people during the Civil War. Half a million of Jews suffered from pogroms in only Podolia, Kiev, Volhynian and Chernigov Governorates. Among them 200 thousand were killed or injured and over 30 thousand women raped. That is how White movement soldiers interpreted the motto "For Faith, Tsar and Fatherland" (photo by Juhani Sierla).
Corr.: It is clear that Civil War events exposed the processes that were running within Russian elite of that time, which surely was a failure of the Russian idea and Russian intelligentsia. And ethnic mass slaughter was a constituent of that process. Could the scope of anti-Jew campaigns have been more extensive?
О.K.: Imagine the situation that the White movement won the Russian Civil War. The whole Russia would have been covered with communal graves of the Jewish people. The mass murders by Denikin's army and other White movement units was the second largest death toll of the Jewish people in the world history apart from the Holocaust, according to American professor Kenez. Millions of Jews would have suffered if the counter-revolution in Russia had succeeded.
Corr.: Did White Guard soldiers persistently kill Jews for their national identity only?
О.K.: I'd like to recall the only evidence of history of those times – "Chapaev", a novel by Furmanov that describes Chapaev's army defeat and death of the famous Red commander. Let me quote from the book: "The resistance was not being maintained any more. Cossacks were chasing the running ones, caught and slashed them on the spot… – Kikes, commissars and Communists, step up! – And they stepped forward wishing to protect Red Army men from execution, but not always rescued them. People stepped out in front of their comrades, so proud and glorious in their silent courage, with exasperate lips and glowing rageful eyes, and died under shashka hits and rifle bullets, damning Cossack whips... Other victims were taken to fields to be shot with machine guns... There're three huge brick pits outside the stanitsa filled with corpses of the executed to the brim…".
Read more: Doctor Oleg Kozerod: "If Holocaust events had not happened in Nazi Germany, they could have easily...
} ?>