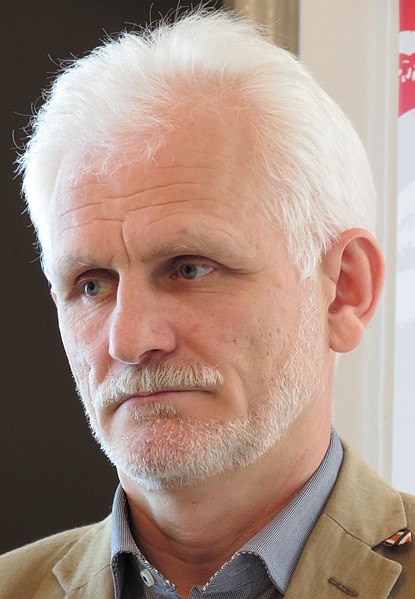 A Belarusian court has sentenced Nobel Peace Prize winner and human rights activist, Ales Bialiatski, to ten years in prison for allegedly financing protests. Bialiatski was awarded
the Nobel prize in October 2022 for his work in promoting human rights and democracy in Belarus, a country that has been ruled by ex-Soviet farm boss Alexander Lukashenko with an iron fist for nearly three decades. The court also sentenced three other activists, Valentin Stefanovich, Vladimir Labkovich, and Dmitry Solovyov, to nine, seven, and eight years in prison, respectively.
Bialiatski co-founded the Viasna (Spring) human rights group, which played a leading role in providing legal and financial assistance to those jailed during the months of anti-government protests that erupted in Belarus in 2020 and continued into 2021. The demonstrations followed Lukashenko's declaration of victory in the 2020 presidential election, a result that the opposition and Western countries said was fraudulent.
The Belarusian state news agency, Belta, confirmed the court's verdict and sentences, but Bialiatski denied the charges against him, calling them politically motivated. Exiled Belarusian opposition leader Sviatlana Tsikhanouskaya also condemned the verdict, saying Bialiatski and his co-defendants had been unfairly convicted.
The trial has been widely criticised by the international community. German Foreign Minister Annalena Baerbock called it "a farce", and the spokesperson for the UN High Commissioner for Human Rights expressed concern about the lack of fair trial proceedings and access to an independent judiciary in Belarus, which she said put human rights defenders at risk of criminal prosecution for their legitimate activities.
At the end of 2022, at least 1,446 people, including ten children, were being held, having faced or still facing criminal proceedings, according to the UN High Commissioner for Human Rights. The situation in Belarus has deteriorated in recent years, with Lukashenko cracking down on civil society and opposition figures.
Bialiatski, who was also a Soviet-era dissident, is one of the most prominent of hundreds of Belarusians who have been jailed during the crackdown. His sentencing has been widely condemned, with many calling for his release and for the Belarusian government to respect human rights and democracy. Photo by Mariusz Kubik, Wikimedia commons.