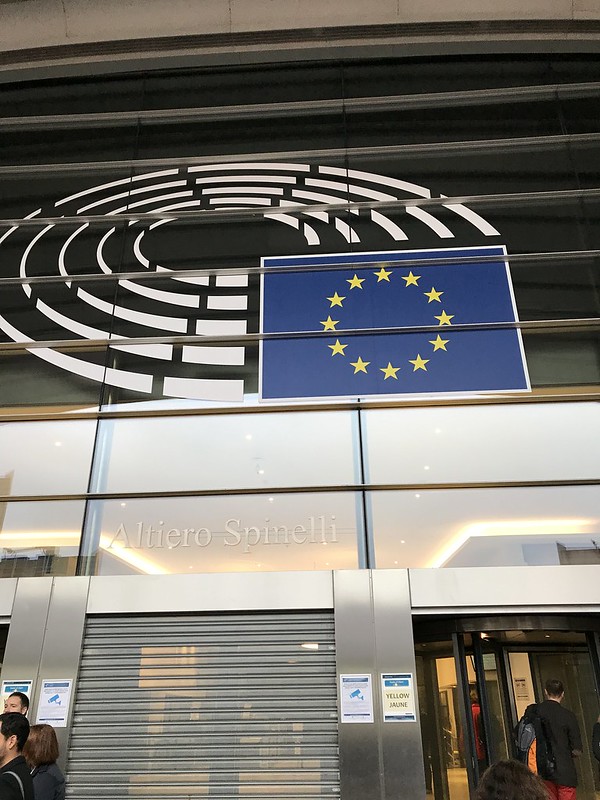 The European Parliament has officially adopted the revised Energy Performance of Buildings Directive (EPBD), which has been dubbed as the EU's new "green building law".
The adoption of the law represents a significant step towards a greener future for one of the biggest sources of emissions in the bloc. The law sets a minimum energy performance standard for buildings and directs EU funding towards renovating the worst-performing buildings in member states. It also includes a framework for Whole Life Carbon (WLC), which aims to cut carbon emissions across all phases of a building's life.
One of the key objectives of the EPBD is to address rising energy poverty rates in Europe, particularly among those living in cold homes with high energy bills. The law aims to tackle this issue by promoting a renovation wave that will benefit millions of Europeans. To ensure that exemptions and extended timelines do not hinder the renovation efforts, the law has set a cap for derogations to be at 22% of the most inefficient homes. This means that a vast majority of homes will be required to meet the minimum energy performance standard set by the law.
The WLC framework is another significant aspect of the EPBD. It calculates and sets targets for reducing carbon emissions across all phases of a building's life, including the construction, use, and demolition phases. This will encourage the use of low-carbon materials and promote better recycling of construction waste, leading to a more sustainable building sector in Europe. The inclusion of the concept of sufficiency in the law is also promising, as it highlights the need to reduce consumption levels and promote resource efficiency.
Despite the progress made in promoting energy-efficient buildings and materials, the EPBD falls short when it comes to renewable heating. The law calls for the phasing out of fossil boilers, but heavy lobbying efforts from the industry have resulted in an exemption that allows fossil fuels to continue to be used in homes under the guise of a hybrid system. If this setback is not addressed in the trilogue or upcoming Ecodesign regulations, it could hinder the transition to a low-carbon future for Europe.
Ensuring an efficient and fair energy transition that provides a decent quality of life for all citizens is crucial for Europe's wellbeing, security, and independence. The ongoing energy crisis serves as a reminder that policymakers must maintain, if not raise, the level of ambition of the EPBD. The adoption of the law is a significant step towards a greener future, but more needs to be done to ensure that Europe is on track to achieve its climate goals.