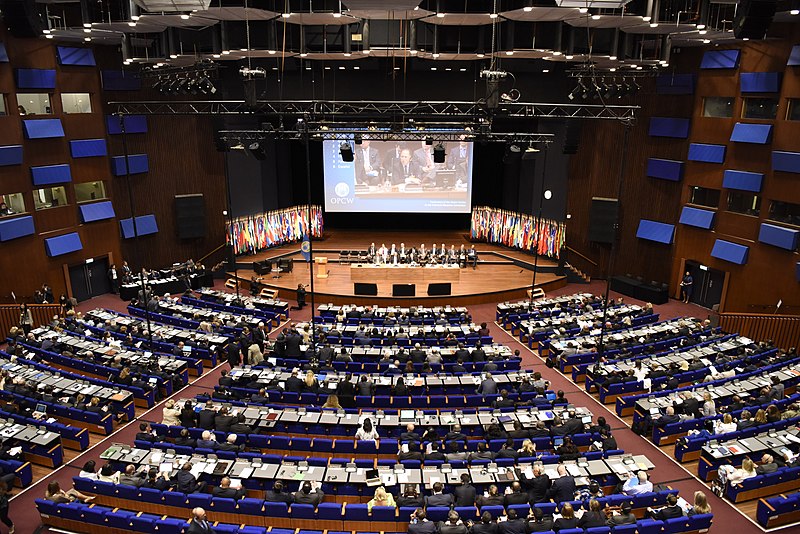 Switzerland has vowed to continue its efforts to eliminate chemical weapons despite challenges posed by certain countries undermining the work of the
Organisation for the Prohibition of Chemical Weapons (OPCW). As one of the 193 members of the Conference of the Chemical Weapons Convention (CWC), Switzerland participates in the fifth review process this week.
The Swiss government expressed concerns about the repeated use of chemical weapons, particularly in Syria, and the current geopolitical climate that presents significant challenges for the conference. Switzerland is dedicated to scientifically investigating all instances of chemical weapon use and aims to strengthen the OPCW to send a powerful message against such weapons.
Notably, Switzerland mentioned the use of chemical weapons in Syria since 2012, as well as the poisonings of Sergei Skripal in 2018 and Alexei Navalny in 2020, which have led to a highly polarized atmosphere within the OPCW.
Switzerland emphasized the importance of determining the culprits behind the chlorine gas attack that killed 43 civilians in Douma, Syria, in 2018, and supports the OPCW's goal of destroying all chemical weapons by the end of this year. The country has provided financial assistance to the OPCW Centre for Chemistry and Technology in the Netherlands, with the Spiez Laboratory in Switzerland being part of the OPCW laboratory network.
Additionally, Switzerland backs countermeasures against attempts to undermine the credibility of the OPCW, including the establishment of the OPCW's Investigation and Identification Team, the suspension of Syria's voting rights within the chemical weapons body, and the recognition of 'Novichok' nerve agents as prohibited substances.
The fifth review conference of the CWC is taking place in The Hague, the Netherlands, from May 10 to 19.
Switzerland remains steadfast in its commitment to combat chemical weapons and ensure a safer and more secure world. Photo by OPCW from The Netherlands, Wikimedia commons.