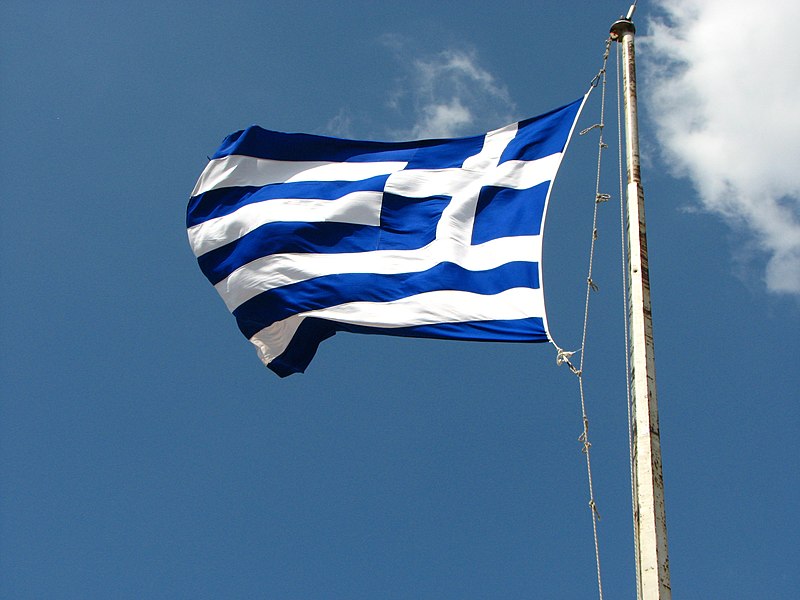 Crowds celebrate with flag-waving outside the headquarters of Greece's right-wing New Democracy party in central Athens on May 21, 2023, following the
announcement of the first exit polls.
Greece's ruling New Democracy party appeared to be heading for a resounding victory in the parliamentary election on Sunday, according to early results. The party was set to defeat the opposition Syriza but was likely to fall short of the threshold needed to form a government on its own.
With over half of the votes counted, conservative New Democracy held a commanding lead with 40.9%, while the radical leftist Syriza, which governed from 2015 to 2019, trailed with 20.1%.
Analysts predicted that New Democracy would likely not achieve an outright majority.
Under the newly introduced electoral system, seats are distributed based on the number of parties entering the 300-member parliament, which adjusts the majority threshold to anything between 42% and 47% of the vote.
Greece's interior ministry projected that New Democracy could secure 145 seats in parliament, six short of an absolute majority.
The result provided a boost to Prime Minister Kyriakos Mitsotakis, whose administration faced challenges such as a wiretapping scandal, the COVID-19 pandemic, a cost of living crisis, and a deadly rail crash in February that sparked public outrage.
"It's a clear margin, a clear win," said Panos Koliastasis, Adjunct Assistant Professor of Politics at the University of Peloponnese.
Elections in Greece are held every four years for the 300-seat parliament.
The cost of living crisis dominated the campaign, with parties vying for voters' support through promises to raise the minimum wage and create jobs. The surge in prices has significantly impacted Greeks, whose living standards were affected by a decade-long debt crisis.
Greece came close to exiting the Eurozone during the peak of its debt crisis in 2015. Mitsotakis, who was elected in 2019, presented himself as a reliable leader in his bid to secure the votes of nearly 10 million Greeks.
"Today, the responsibility of governing the country has been handed over to you, the people, but I am certain that tomorrow will bring an even better day for our country," Mitsotakis told journalists after casting his vote earlier in the day.
However, his administration faced public backlash over a rail crash on February 28 that claimed the lives of 57 people and a wiretapping scandal that targeted politicians. Photo by fdecomite, Wikimedia commons.